Step 1: Remember These Important Tips to Start Right
Step 1
Remember These Important Tips to Start Right
Follow the Golden Rule
The more drivers you have, the more riders there will be. This also means more completed rides!

It will not cost you to onboard drivers but it will reward you better ride fulfillment.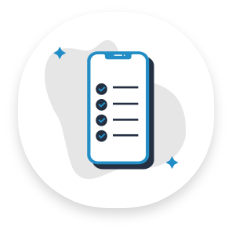 First Focus: Onboard as many Drivers as Possible!
Onboard your existing drivers and get them started to provide car service for your transportation ride requests need.
Learn How to Use the Concierge Portal for Booking Rides
Once you got your drivers onboarded, allow your staff to start using the booking portal. Its easy and you can manage your transportation service using cloud based portals and apps.
Familiarize Yourself with the Basics
Learn the most efficient way to assign and queue trips accordingly. Assign preferred drivers to your recurring riders and queue the remaining trips so drivers can easily get matched to these available trips nearby.
Watch the How To's
We have FREE videos that will allow you to learn more ways to improve your car service operation and subsequently, your bottom line.